Automation of IT departments using GLPI
We offer a comprehensive solution for automating the Service Desk and a number of IT processes based on the GLPI software product. This solution allows you to implement a process approach to IT management and automate ITSM processes. The solution is consistent with ITIL's best practices for incident management processes, configurations, problems and other processes.
Get Free Demo
If you are looking for an opportunity to improve the quality of IT service management with the automation tools, take a look at GLPi – free open source system monitoring , which can be deployed and configured quickly enough. We have extensive experience and expertise of automating such processes and we can assure you that GLPi is the best choice to solve the task. Furthermore, as the sole official partner of GLPi development community in Ukraine, we developed our own plugins and have successfully fulfilled a number of projects on integration of the system with customer's infrastructure and GLPI cloud.
---
Advantages of GLPI based system
Transparency
All information about requests created in the system is available to users
Operativeness
Requests with high urgency will be immediately taken to execution
Independence
Users can try to solve the problems themselves using the knowledge base
Traceability
Storing the history of work allow to track user activity and reaction speed
--- About GLPI Technology
Teclib' is an Open Source Software Editor that offers fully integrated technology packages. Teclib' Open IT Solutions helps you get the best out of your IT management strategy, to better respond to your business needs.
---
The solution based on GLPI is designed to automate Service Desk workflow as well as IT department and IT inventory management. In particular, the system allows you to automate such processes as:
ITSM Processes
Accounting Management

Configuration Management
Incident Management
Service Request Management
Problem Management
SLA Management
Knowledge Management

Budget Management
Supplier Management
Contact Management
Contract Management
Document Management
Moreover the system has a built-in inventory of IT assets based on the expansion module Fusion Inventory GLPI and allows managing hardware and software of the company. GLPI app can be recommended as a company document management system for automate document management, same as IT problem management software for IT infrastructure automation.
---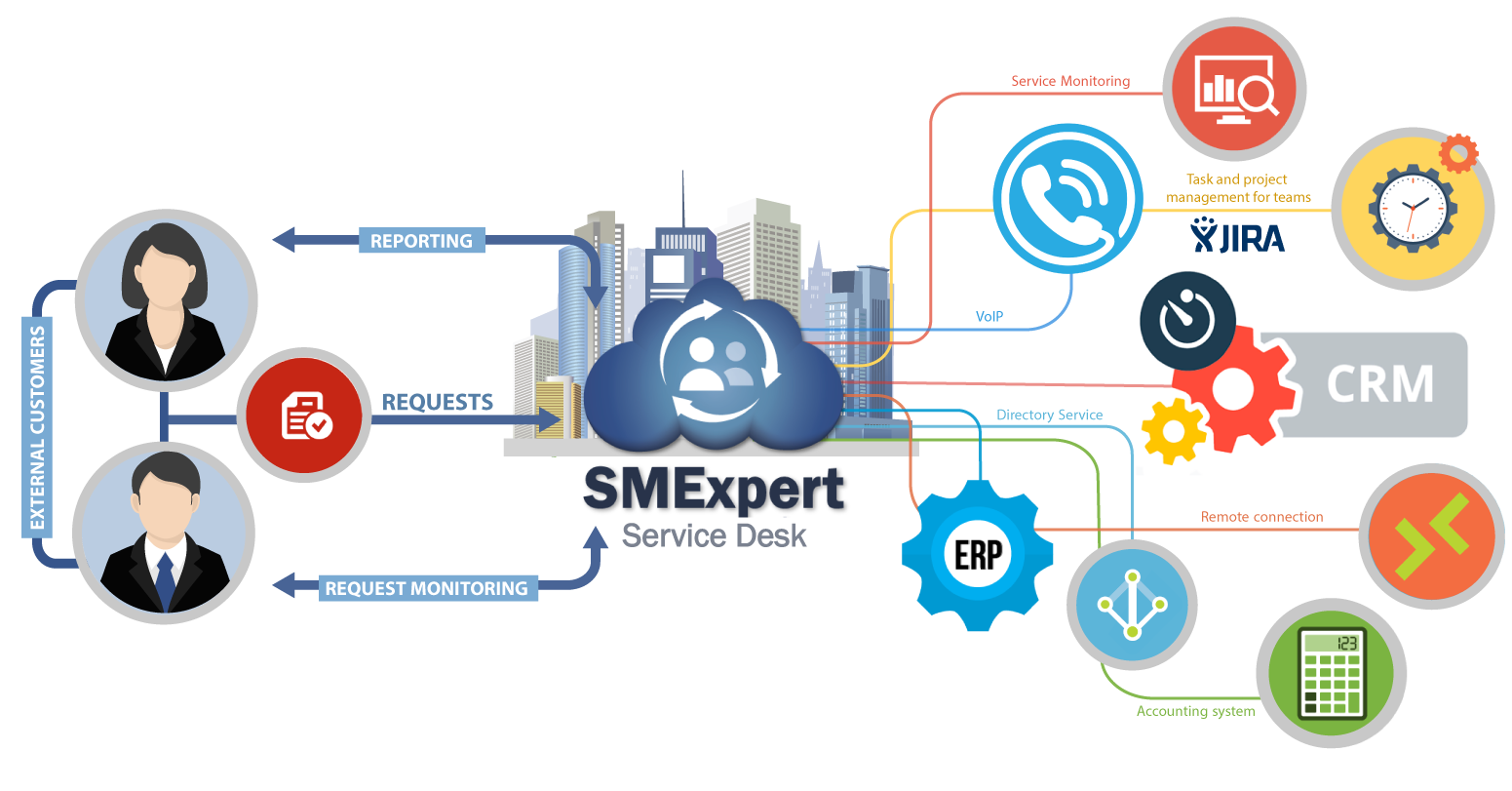 Resource capacity planning
Information about users, supported objects, object location for each customer, flexible access management for different user groups
Centralized request log on all customers with custom view
Customization of request templates for different customers and request types
Automatic generation "routing sheet" on the basis of request in pdf format
Configuration of business rules for different request types (priority, responsible executors, approval etc.) and automatic request creation to perform regular scheduled works
Accounting of administrative and financial data
Reporting (by customer, service, request executor, location, object etc.)
Settings (calendar, response time, decision time) of the services provided by each customer
Multichannel request registration (e-mail, personal account, telephone, monitoring system)
Access to your personal account from any device (including mobile) via a browser
A single request log with information on the current status and fulfilment time
Flexible notification system on the request progress
Possibility of communication with the "Executor" during the request resolution with the possibility of attaching documents
Knowledge base for self-resolution of typical incidents
The ability to assess the quality of the request resolution
Request reporting
Multilinguality (40 languages)