Service Desk on GLPI
Service Desk on GLPI is a comprehensive solution based on GLPI software that allows to implement a process approach in IT management and to automate ITSM processes. The solution includes a set of ready-to-use tools, templates and presets that provide automation of most IT tasks: the work of the support service and the entire IT department of the company.
Get Free Demo
Service Desk is a single point of contact for all consumers of your company's services. Service operators register user requests, resolve the maximum possible number of requests on the first line of support, and appoint performers for the incident if it is not possible to resolve it on the first line.
This solution includes the best and most demanded components of the Service Desk portal and requires a minimum of time and costs to implement it.
---
With Service Desk based on GLPI you can
1
Automate the activities of support services and IT units
2
Manage the company's ITSM processes effectively
3
Optimize inventory all the hardware and software of the enterprise using the built-in inventory mechanism
4
Improve the quality of IT services provided
6
Collect and analyze reporting information
---
Advantages of the Service Desk solution
The advantages of the ready-to-use Service Desk pre-configured solution and the wide capabilities of the GLPI system itself are harmoniously combined in our solution. Such symbiosis provides a unique set of advantages:
Short deployment times and operational commissioning
A wide range of tasks at the expense of pre-configured modules and services with the ability to configure and expand them
Significant savings in financial and time costs
Maintaining and expanding the benefits of GLPI
--- About GLPI Technology
Teclib' is an Open Source Software Editor that offers fully integrated technology packages. Teclib' Open IT Solutions helps you get the best out of your IT management strategy, to better respond to your business needs.
---
The typical functionality of Service Desk solution includes
User work
Many service desk application options
User Integration with AD / LDAP
Configure user profiles
Email and SMS notifications
Service Level Management
Calendars (work schedules)
SLA and incident response time
Escalation levels
Automatic Business Rules for Requests
Knowledge base
Convenient search in the knowledge base
List of articles by category
Tree structure
Frequently asked Questions
Incident and request management
Request and Incident Categories
Urgency, impact, priority of applications
Operator groups according to specialization
Labor accounting, statistical information
Configuration Management
Hardware Accounting
Accounting software
Automatic hardware and software inventory system
Information is collected, stored and regularly updated
Management Accounting
Budgets
Suppliers
Contacts
Of the agreement
Documents
---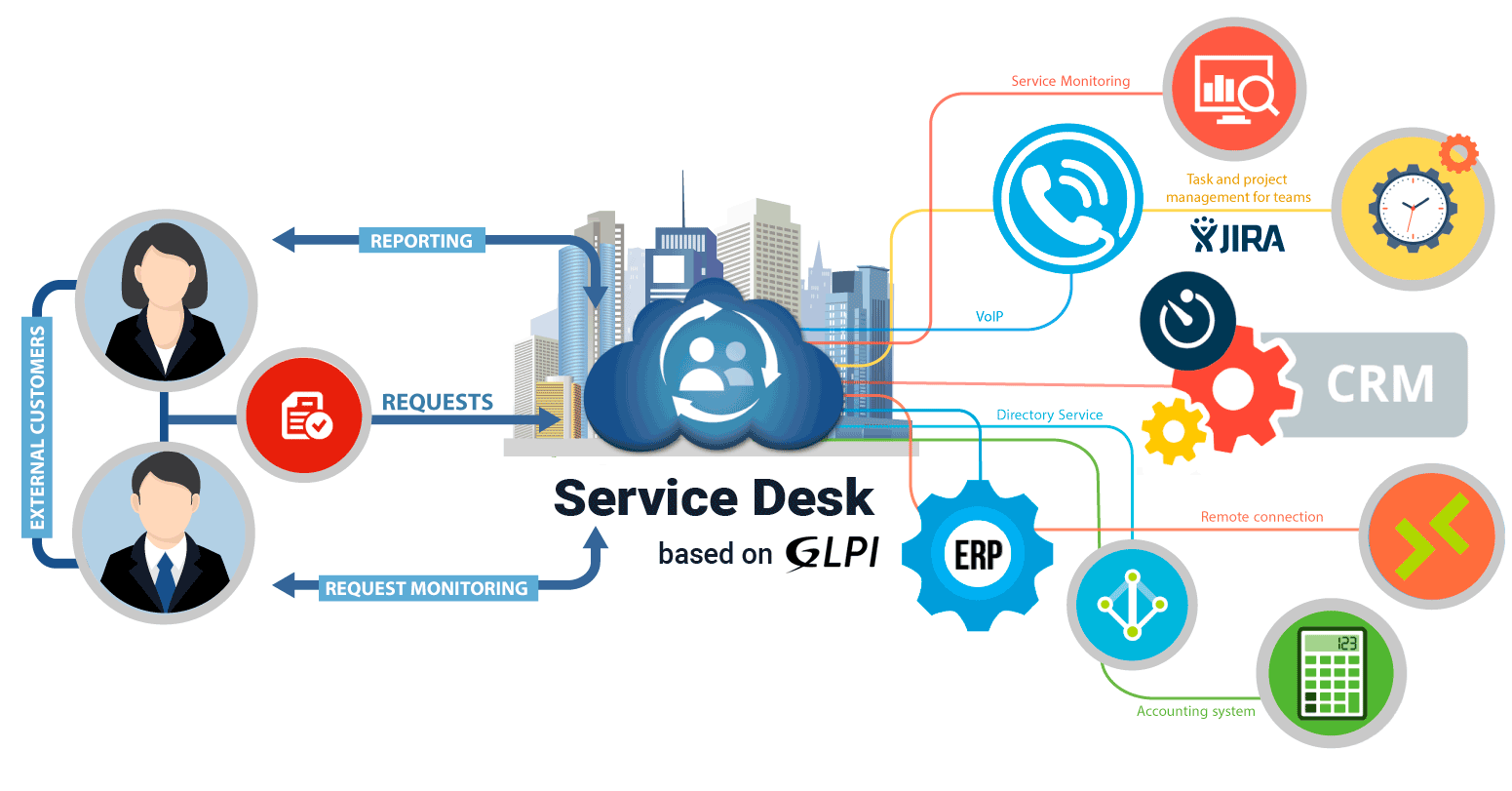 Benefits for users and managers
Users can easily:
register a support call
monitor the history of your appeals and monitor the process of application execution
leave feedback and comments
search for a solution to a problem with keywords in the knowledge base
get the latest news regarding the work of IT on the portal and from the news feed
increase the predictability of the provision of IT services and the loading of IT specialists
manage working time and workload of specialists, generate reports on requests and specialists
receive consolidated information about suppliers, contracts, budgets
Benefits for IT professionals
IT department specialists can:
automate the service department
improve the quality and speed of processing user requests
categorize and prioritize incidents automatically according to incident types, SLAs, etc.
reduce the burden on IT professionals and reduce the number of "fires"
create a unified branched knowledge base (user manuals, experience solving the most common problems, general notifications)
provide the ability to effectively search the database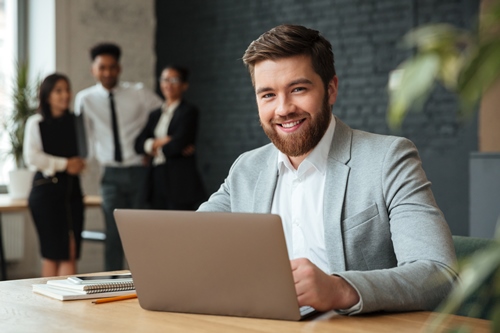 Access to the system is through a browser using: smartphone, tablet, desktop PC or laptop. The solution can be integrated with various systems, including:
Active Directory
Zabbix
Fusion Inventory
Email and SMS
IP-telephony based on Asterisk, and other systems