You can store your data and applications in our secure fault-tolerant Data Centers or
we can assist you in design one of your own.
virtual and dedicated servers in fault-tolerant professional data centers assured of your data safety and services availability
SaaS relieves you of need to create and support local infrastructure, while your applications and services can be moved to cloud and you can be sure of continuity of your company's business processes
Backup and Restore services as well as backup storage with necessary disk space
Microsoft Azure as a cloud-based flexible platform with secure Microsoft data centers and virtually unlimited scalability
Virtual Desktop Infrastructure (VDI) as DaaS - an integrated desktop virtualization solution that delivers enterprise-class control and manageability with a familiar user experience
Hosting of ERP, accounting and user applications hosting ensures data reliability and confidentiality of information
Deployment and integration of cloud telephony
Managed migration
To ensure high availability of your business services, more efficient use of IT resources and get guaranteed business continuity,
we offer services for migration and design of hybrid solutions.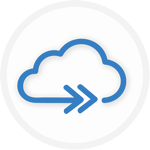 Full-scale migration
Complex solution on migration and configuration of the company's existing infrastructure to the cloud, including carrying out project works on software migration on new platforms.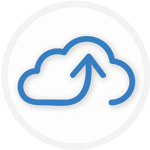 Hybrid cloud
Integrate cloud IT services (virtual services) with existing IT environment and acquire failure-safe hybrid model when your IT services while allocated between your data center and provider's data center
Support and maintenance
For the purposes of high availability of your company's IT services, in order to avoid downtime and improve customer service and, as a consequence, to obtain a significant competitive advantage, Techexpert offers administration and support services for servers and applications.
Software configuration for particular tasks
Local and network information security (resistance to unauthorized access)
Data backup (automatic scheduled backups)
Monitoring system setup (email, sms notifications)
Preparation of technical and user documentation
Software update
Patches installation for software
Server network safety
Checking backup execution results
Monitoring of network configuration and network server activity
Solution of network issues
System recovery upon failures
Advantages you get from working with us
Our company has all necessary Microsoft competencies - DataCenter, Hosting, Cloud Productivity, Devices and Deployment, Collaboration and Content, Software Asset Management, Volume Licensing, Communication and, furthermore, Learning, in case you need to qualify your employees in compliance with high requirements of Microsoft
We provide a wide range of services and consider individual needs of each client
We ensure high availability
Our servers are located in modern and secure data-centers of Europe
If your objectives change we can quickly expand your server configurations
24/7 service support and availability
We ensure performance reliability and service availability
Our services allow you not solely to optimize costs, but implement complex corporate solutions and web-projects drawing CAPEX to OPEX with no need to purchase equipment or to replace components in case of breakdown.
Need some additional information?