Predictive System
Our Sales Forecasting Solutions help retailers take right decisions easily and quickly due to main Artificial Intelligence (AI) elements, such as neural networks and machine learning algorithms, effectively gain the competitive edge by managing and optimizing their pricing, effectiveness of promotions, inventories and space.
We provide retailers with granular levels of sales forecasts, which allow automated store replenishment, boost on-shelf availability up to 97% without increasing waste or stocks, and give profitability growth for every store that is in line with strategic goals.
Demand Forecast
Technologically advanced reliable and interpretable forecast
Promo modelling
Promo impact forecasting tool based on neural network and machine learning
Replenishment
Auto-Replenishment tool for automated or semi-automated ordering and stock planning
Pricing management
Automated competitors prices scraping, pricing policy support, price dynamics visualization & price optimization algorithms
---

About Technology
The Predictive System is based on MySales Labs Solution.
---
Business Benefits of Predictive System
We offer flexible, customized and personalized subscription models that are available both for large and small retail business and correspond to your business needs.
Forecast influencing factors are highly customized due to client's business need
Forecast can be decomposed into details to accurately understand the impact of all influencing factors
Explains why sales change, grow or decline
Lifetime product updates available for our customers upon their choice
Flexible, customized and personalized subscription models for clients, which are corresponding their business needs
Easy integration with client's existing IT infrastructure
Allows clients to schedule and automate their operations
Allows our clients to build advanced analytics using existing BI tools
Doesn't require any special statistical knowledge to operate
Modeling promotional activities taking into account various mechanics and communications
---
Demand Forecasting

Predictive System allows you to not only benefit from the accurate forecast but interpret the results and model customers' demand, as well as leverage your analytical expertise to boost your business ROI, respond to current conditions and trends, meet financial plans and targets while keeping assortments relevant.

Automatic Stock Replenishment

Our Replenishment Module is based on precise and granular levels of sales forecasting. It generates auto-order based on sales history, forecasts and stock balance, taking into account influencing factors calculated especially for your business and automatically adjusted on a weekly basis. This enables weighted optimization of the inventories by SKU, group or/and store level, with the help of big data processing algorithms and machine learning.

Promotion Planning

Full-Cycle Promotions Planning tool allows you to create, view, edit, approve, plan outcome, simulate and compare promo scenarios, to support all your promotional activities. For the same promo, there is possibility to have several scenarios and mechanics. System automatically calculates the performance indicators under various promo conditions (discounts, mechanics, timing, etc.) and offers you a promo sales forecast and comparative analysis of the effectiveness of each option. A deep detailed forecast is provided to select the optimal scenario in accordance with business needs.
---
Predictive System Implementation
1
All we need is your historical sales data for several years and we will deliver solutions between two and six months. Predictive System doesn't store or collect any of your sales data. The system is working on your own server or cloud.
---
2
Predictive System implementation specialists can both support your team in process of preparing infrastructure (DB, Server connections, integration with other systems) or set-up everything for you, depending on your choice.
---
3
After installation, you don't have to configure anything. Our specialists customize and run forecasts for you. So you almost immediately receive reports with the results customized for your business needs.
---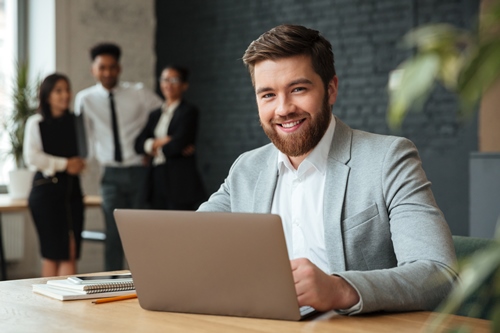 Integration opportunities
The engine is seamlessly integrated into retailers' existing infrastructure either on premise or in the cloud. Import/export to ERP, RMS, BI, WMS, Excel.
Any known supply chain system can be easily connected to the forecasting engine.
The system allows you to build advanced analytics based on your data and using your BI tools.