Negotiation of contracts and contractors with SharePoint
June 26, 2020

Hotel Engineering Service Automation Module
June 9, 2020
Industry: Information Technologies
Customer: a company that provides services for the deployment and implementation of IT infrastructure elements, provides technical support for internal corporate solutions.
---
The project aims to automate the asset life cycle management process for the IT department of the company.
Automate the system for registering and processing user requests for the acquisition and delivery of equipment.
Create a unified central database with detailed information about all IT assets of the company, as well as their condition.
Automate the system for transferring invoices for the acquisition of new IT assets.
Create a system for generating consolidated reporting on the acquisition and movement of IT assets within the company.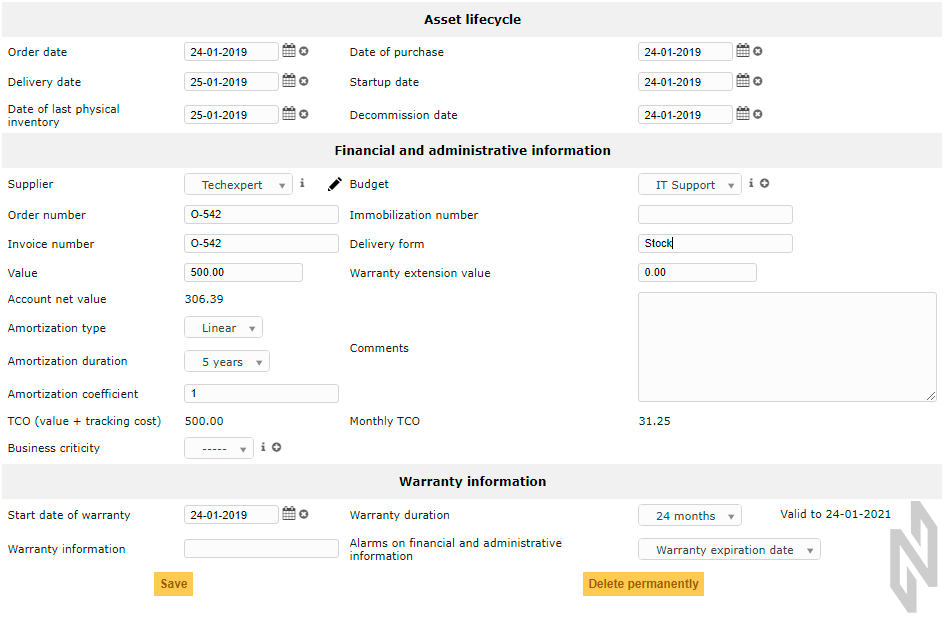 The solution for automating the life cycle management of IT assets is built on the basis of the GLPI system integrated into corporate information systems and responsible for the central management of IT assets of a large company with a geographically distributed structure.
GLPI system solves the following tasks:
Budgeting the divisions of the company for the acquisition of new IT assets.
Distribution of IT assets between company departments.
Formation of orders for new equipment.
Formation of acquisition costs for the acquisition of new IT assets.
Tracking inventory and equipment balances.
As part of the solution, the GLPI manager is integrated with the following systems:
System for registration of requests from Service Desk users for automatic transmission of orders for the purchase and delivery of equipment.
An accounting system for the automatic transmission of invoices for payment.
A unified corporate database for automated filling and maintaining the main GLPI directories up to date.
By continuing to use the site, you agree to the use of cookies. More information